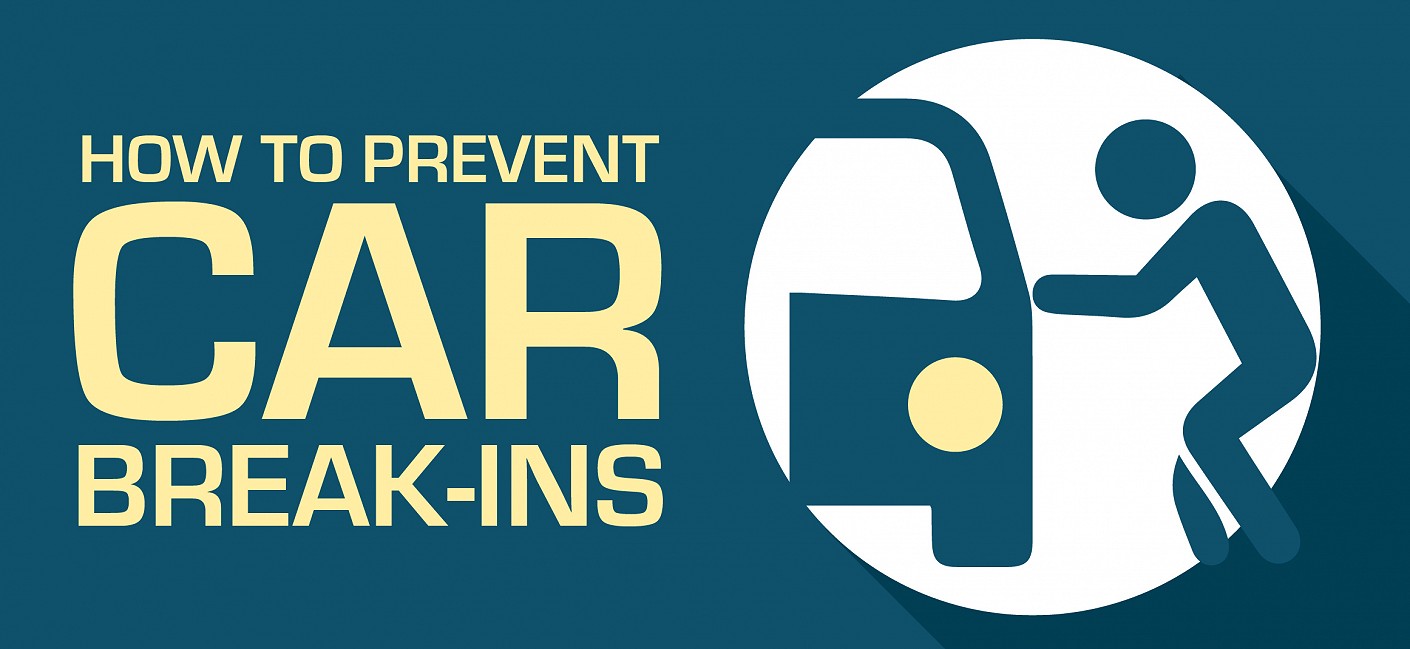 In the amount of time it would take to get a quote on car insurance from Gieco, a thief could break into your car and take everything. It takes less than a minute for a thief to break the window of your car and snatch whatever you have laying in you front seat.
Each year, there are about 1.85 million car thefts, and $1.26 billion worth of personal items and accessories are stolen. For every theft, experts estimate there are several break-ins and attempted break-ins.
What are the best practices to prevent vehicle break-ins?
Below are some tips and tricks to keep thieves out.
Keep your car visible. Park in a well-lit area and avoid parking next to something that could hide your vehicle (i.e. fences, buildings, or large vehicles).

Keep your windows and sunroofs closed. Make sure your doors are locked. Almost a quarter of thefts occur when vehicle doors are unlocked.

Activate and use your vehicle's alarm. If your vehicle does not have an alarm, have one installed by a professional.

Many vehicles are broken into with the intent of stealing the vehicle itself. Visible anti-theft devices, like steering wheel locks, steering column collars, or brake pedal locks may discourage the would-be thief.

If you do leave valuables in your vehicle, keep them out of sight. Items such as shopping bags, iPads, purses, wallets, and backpacks are appealing to thieves.

Take your keys with you and do not leave a spare key hidden. Even though you might think under the floor mat is a great place to hide a spare, a thief will too.

Do not ever leave a firearm in your vehicle. Be a responsible gun owner and do not leave it to chance.

Add a GPS tracking device to your vehicle. If the unthinkable happens, this tool will be helpful in locating your stolen vehicle.
The aftermath of a vehicle break-in can be expensive, both in repair cost and replacement of your valuables, and make you feel vulnerable. Protect yourself by following the practices listed above to minimize your risk.
If you are interested in adding a GPS tracking device to your vehicle, contact us by clicking here, or give us a call at (325) 658-8375.