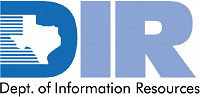 DIR
Texas Department of Information Resources or "DIR" manages all state contracts relating to technology equipment, software and services. Texas House Bill 1516 has made use of these contracts as mandatory for any TX State Executive agency, however the contract is widely used by many other public agencies in the State and teaming agreements with other State public agencies who do not have contracts in place for these particular technologies allows them to take advantage of these competitively awarded contracts.
Ener-Tel Services I, LLC DIR-TSO-3687
Contract Term End Date 12/21/2017 (with renewals up to 12/21/2020)
How To Order
For product and pricing information please contact Brady Gilbert at (325)658-8375
Generate a purchase order made payable to Ener-Tel Services I, LLC and you must reference the DIR Contract Number DIR-TSO-3687 on your purchase order.
E-mail or fax your purchase order and quote form to your designated vendor sales representative.
Price Sheets
[Hirsch]
[Notifier]
[Pelco]
[Schneider]
Warranty and Return Policies
All returns and return requests shall be emailed to the two following email addresses. Service@Ener-Tel.com and Brady.Gilbert@Ener-Tel.com
Any returned equipment that was purchased as an equipment only sale that is under warranty, will be replaced and returned to the customer as quickly as the replacement equipment is available. Equipment purchased and installed from Ener-Tel Services I, LLC, will have a one year warranty. After the initial warranty expires, an additional warranty and service agreement may be purchased. For more information or questions pertaining to warranty and return policies or an additional warranty and service agreement, please contact Brady Gilbert, the Ener-Tel Services, Inc. DIR contact and order fulfiller.