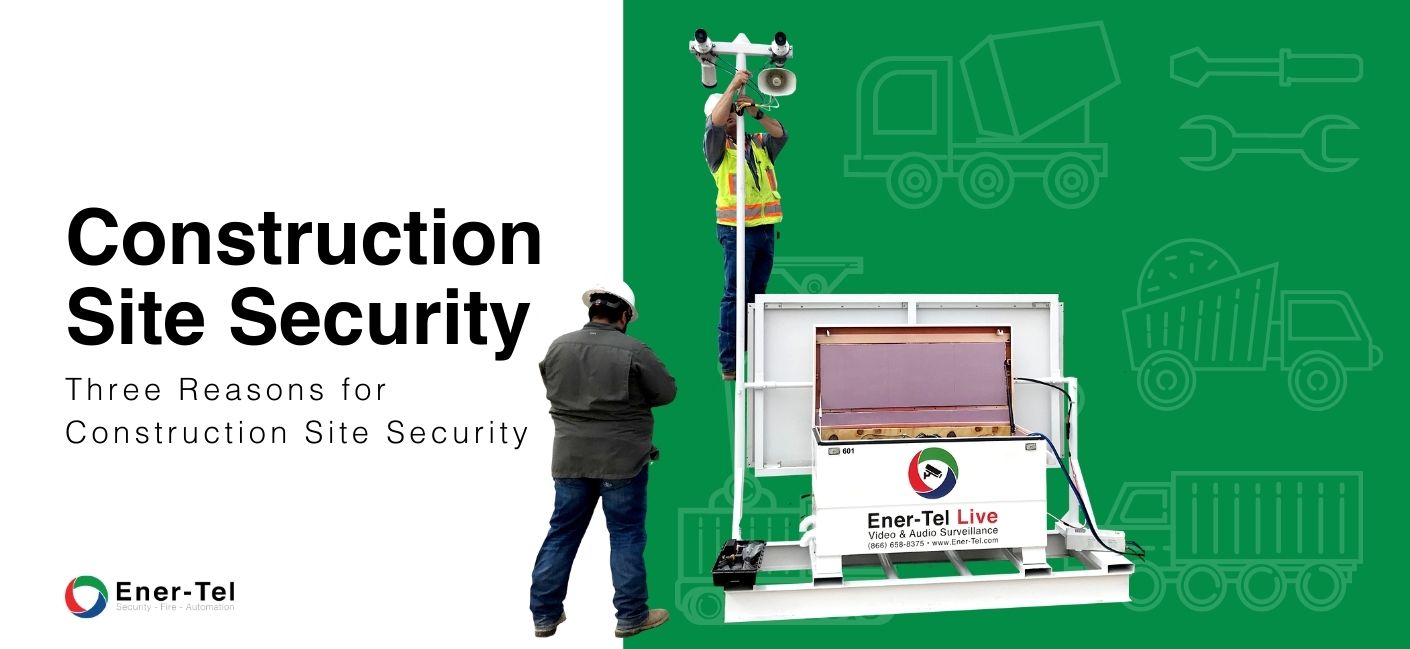 Having construction site security cameras is critical for the safety of your job site. Criminals are aware of the vulnerability open construction sites allow. Your tools, copper pipes, and equipment are valuable items that must be protected for the sake of your wallet.
1. Theft Costs Money
According to the National Crime Information Bureau, construction sites lose an estimated $1 billion dollars each year.
Theft is expensive! Any interference with job site equipment slows down business, causes costly delays, and could even affect insurance premiums.
As we continue to work through the pandemic, COVID continues to tack on delays and cancellations that leave construction sites vulnerable to intruders. But, hiring a security guard can get very expensive very quickly. What is a cost effective way to keep your job site monitored and secured while not adding too much strain on your pocket book? What if your job site was being proactively monitored 24/7/365 at just the right price? In addition, what if you could remotely view your job site to check in on progress?
With Ener-Tel Live, you will be provided with a cost effective security solution that makes financial sense for you and your business. While a physical security guard averages about $25 - $35 an hour, Ener-Tel Live averages much less per hour and provides much more.
2. Real-Time Monitoring and Surveillance
Ener-Tel Live's proactive video monitoring offers a proactive solution that prevents crime before they even happen. This extremely cost effective solution provides construction site security by professionally monitoring the job site 24/7/365. If trespassers breach your site perimeter, an Intervention Specialist will issue a live, personalized audio warning to the intruders alerting them that law enforcement authorities and key holders are on their way. This deters the intruder before a crime is committed.
Our proactive video monitoring system also provides evidence for authorities by capturing the suspect on a video recording. This provides a detailed description and video evidence of the suspect instead of relying on a security guards description. This in turn, gives authorities the best probability to catch the perpetrator.

While Ener-Tel Live does the heavy lifting for you by professionally monitoring your construction site, you can still keep an eye on the progress and monitor work with remote viewing. With Ener-Tel Live you can access a live view of your job site remotely on your smartphone or computer.
3. Peace of Mind
Ener-Tel Lives provides peace of mind while you are away from your construction site. When Ener-Tel Live professionally secures your job site with Proactive Video Monitoring, it removes the stress and additional time worrying about the security of your job site. The responsibility is no longer yours, giving you peace of mind. Let Ener-Tel Live protect your job site with 24/7/365 monitored security cameras to lessen the chance of you becoming part of the growing number of construction site theft.
Learn more and get a free quote by clicking here.

---
Sources: National Crime Information Bureau (NCIB) www.nicb.org, Glassdoor www.glassdoor.com