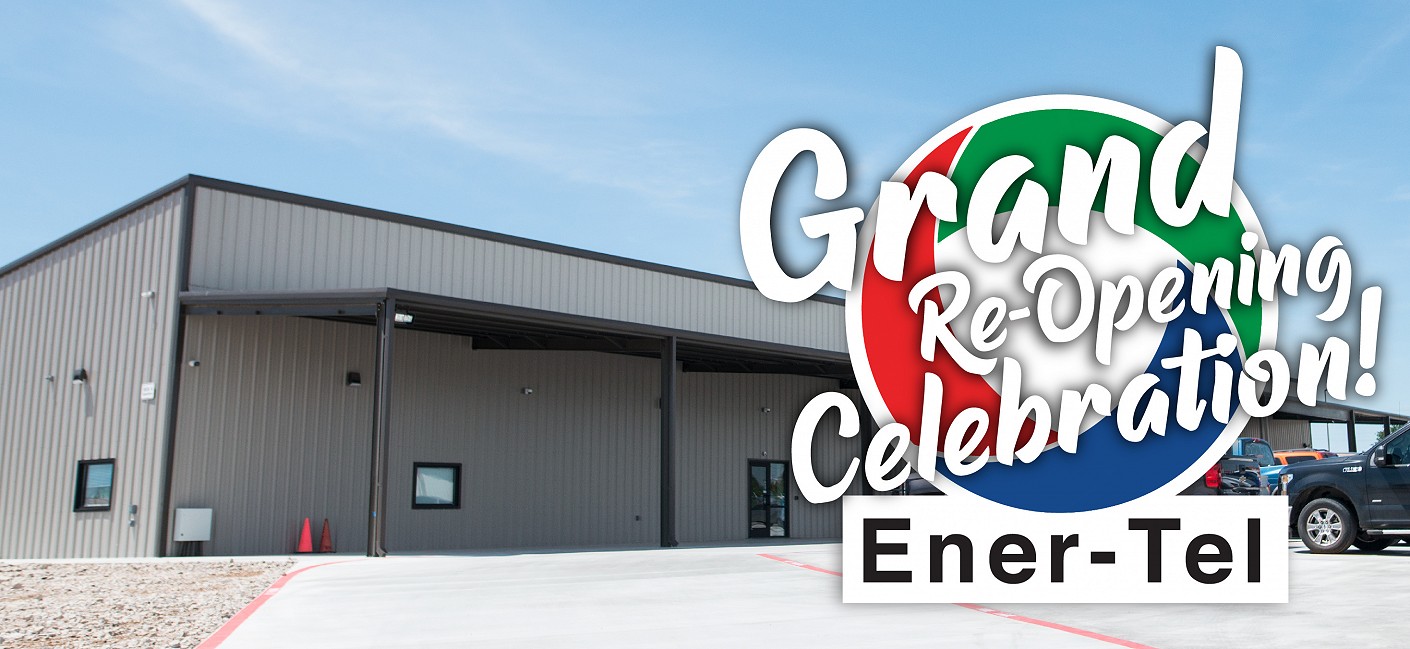 To celebrate the completion of three new buildings and the addition of fire sprinkler system services,
Ener-Tel will host a "Grand Re-Opening Celebration" on Saturday, May 18 from 11 a.m. to 2 p.m. at 1911 S. Bryant Blvd. in San Angelo.
This event is free and open to the public. There will be free hotdogs, snow cones and cotton candy as well as games, giveaways, tours of the buildings and service demonstrations for the public.
For customers in attendance, Ener-Tel will also be kicking off the "Switch Event," which will give existing Ener-Tel customers the ability to lower their current rates. Existing customers can also bring their old Ener-Tel yard sign to the event to swap for a free, newly designed one.
As part of the grand re-opening celebrations, Ener-Tel will also host a ribbon cutting ceremony scheduled for Friday, May 17 from 4 p.m. to 5 p.m. at 1911 S. Bryant Blvd. in San Angelo. The public is welcome to attend.
Ener-Tel's Consulting General Manager and retired Municipal Court Judge, Allen Gilbert, said,
"Ener-Tel is proud to announce and celebrate the grand opening of our new shop, warehouse and operations buildings. We are inviting the community to visit our new expansion and enjoy games, food, tours and a view of Ener-Tel's brand new facilities. Our new facilities will allow us to not only better serve our customers, but to also provide them with new services such as fire sprinkler systems for commercial businesses and home fire sprinkler systems. We will also be expanding into several new areas in security, audio, and automation. We want to thank each and every one of our customers and continue to not only work in the communities we serve but also be a very important part of our communities."
About Ener-Tel Services: Ener-Tel Services provides security control equipment systems, fire alarm systems and monitoring, fire sprinkler systems, voice and data networks and automation controls for commercial and residential customers. While employing over 70 expert technicians and professionals, Ener-Tel leads the way for complete building automation and security solutions in West Texas. Ener-Tel Services is a locally owned company based in San Angelo, Texas. For more information, please visit: www.ener-tel.com.