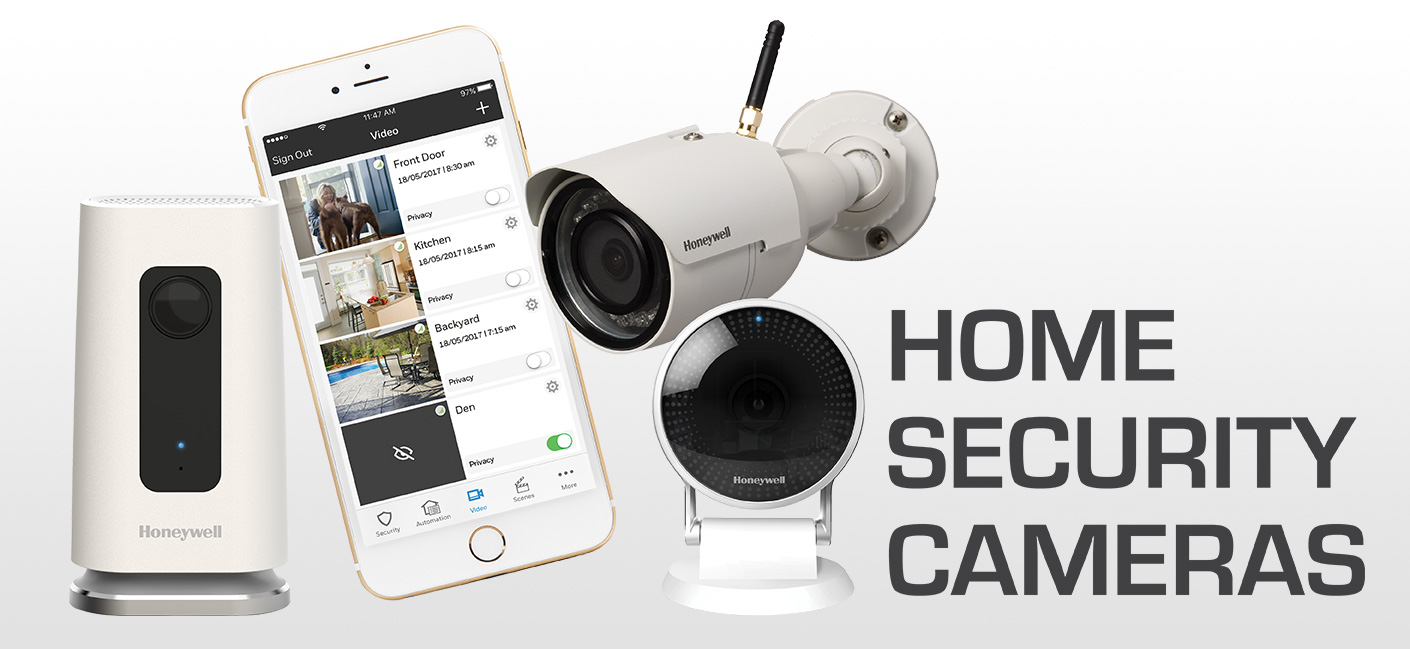 Many of our customers are interested in knowing how to make their home more secure, but are not sure what step to take.
Our best recommendation for enhancing home security? Cameras.
There are several different types of cameras available, but they all do the same thing: give you visual access to your home. They can be indoor or outdoor cameras, which means that you can see your living room or your backyard or your driveway or all of these places at once.
We offer several different types of cameras, but our most popular options are the following:
Indoor Cameras – these cameras allow users to keep an eye on what's going on inside their home from wherever they are. These are ideal for keeping an eye on the kids or pets when you're at work.

Pan-Tilt Cameras – these cameras have a greater viewing range than our indoor cameras. Users can actively pan and tilt the camera around the room, which maximizes the camera's field of vision.

Outdoor Cameras – these cameras were built to withstand the elements. They provide visual access to exterior areas of the property, like a driveway, front door or backyard.

Camera Viewing Options
How the user views the camera feed depends on how the cameras are set up, but there are a few options.
Cameras can be motion-activated or can record continuously. Motion-activated recordings are viewed in our Total Connect mobile app. Clips like this are great for checking to see if your kids get home from school safely, or to see who's on your front porch when you're away. Footage that's continuously recorded is most-often accessed through a DVR (digital video recorder) set-up. For more information on what your camera options are, click here.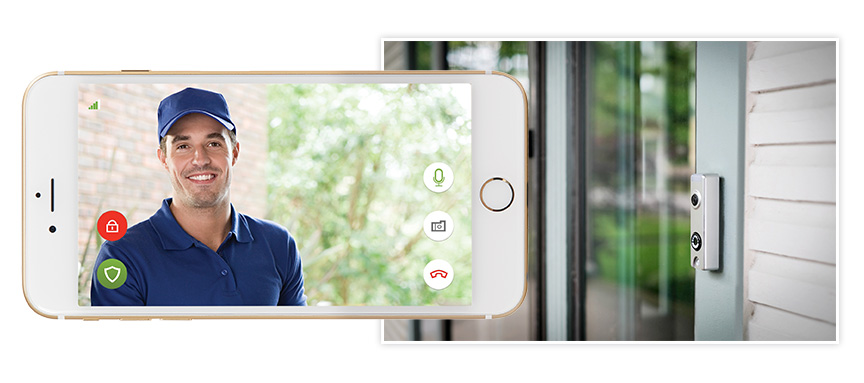 Benefits of Using Cameras
Cameras are a second set of eyes. Your home security cameras are there when you're not. They are a great way to know what is going on at your house even if you are not there.

Cameras deter burglary. You know how you feel when you are in a convenience store that is under video surveillance? It always makes me feel a little nervous even though I know I have done nothing wrong. Video cameras have the same effect on intruders. They prefer not to be seen at all, much less recorded on video. Having visible cameras makes a bad guy think twice about approaching your home.
- Increased comfort and peace of mind. Security cameras allow you to monitor your home from wherever you are, which increased your home's security. Increased home security puts your mind at ease.
If you have any questions about home camera systems, don't hesitate to contact us.