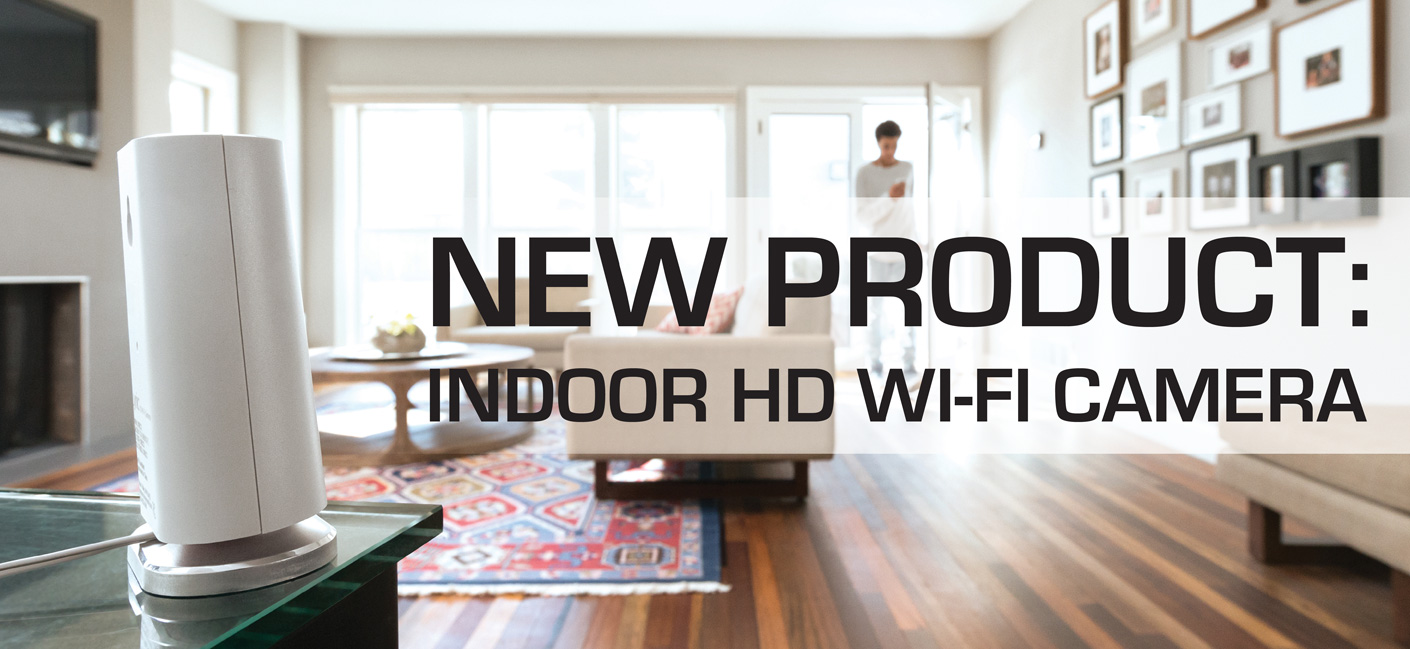 Who says you can't be everywhere at once? With our next generation HD Honeywell Indoor Wi-Fi Security Camera, you can see, hear, speak, and take a snapshot or video anywhere at anytime.
According to home security experts, residential security camera systems are becoming increasingly popular. Not only can they be used to check in on your kids or furry friends when you're not at home, but security cameras can also deter break-ins and to verify what activated your alarm and why.
Smart Features
Watch what is happening at home – anytime, anywhere. Versatile and smart, it also sends rapid notifications to your smart phone if it detects unusual movement or sounds. If something happens when you are not there, you can see it and stop it.
Notifications - Get push notifications email, text, and video alerts to know what happens in real time. You can customize alerts by time, day, or motion detection so you only view the events you want to.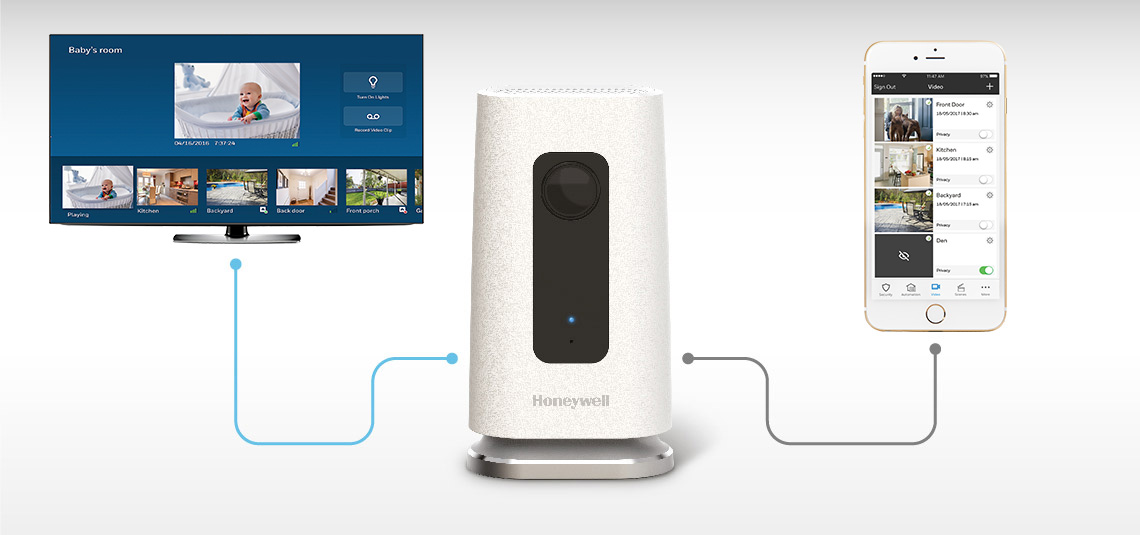 Intelligent Sound Detection - Recognize specific sounds you'll need to act on quickly, like smoke or carbon monoxide alarms, through an alert sent straight to your smart phone.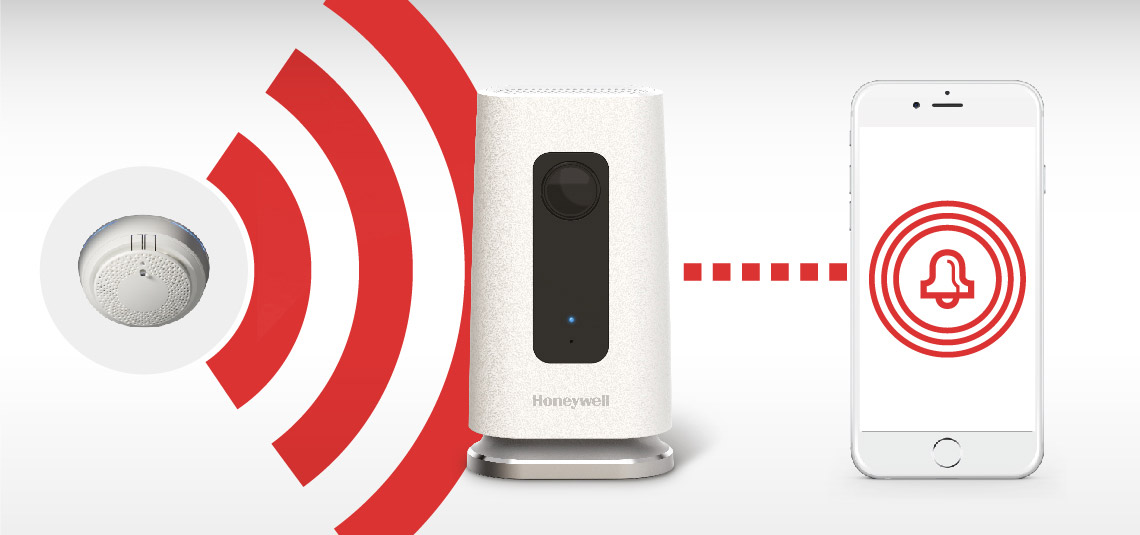 High Definition Wide-Angle View - Forget pan-and-tilt. The powerful wide-angle view lets you keep an eye on what's happening at home in pin sharp 720p high definition.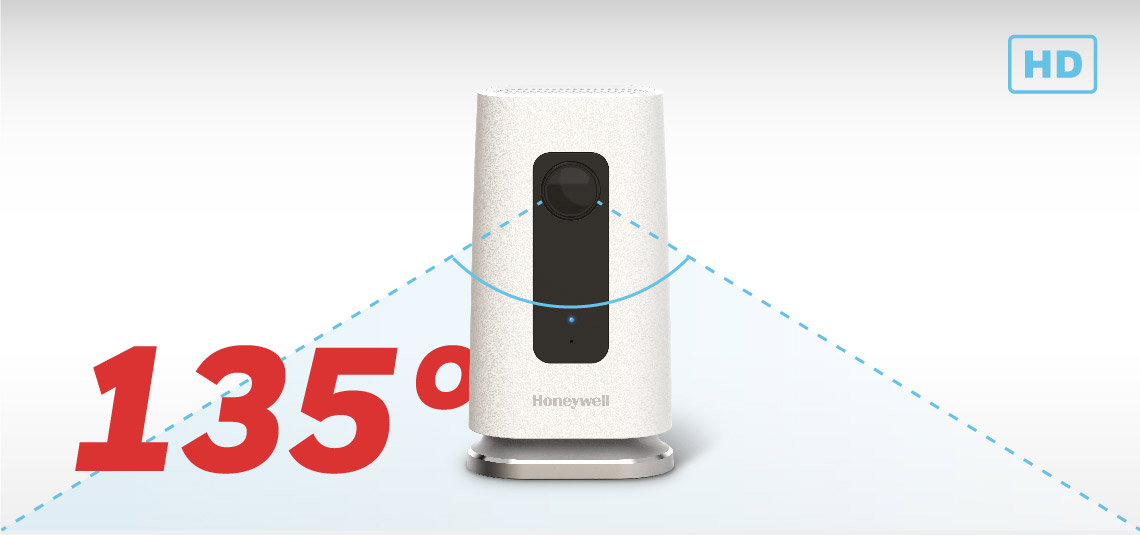 Adjustable Alert Zones - Two special alert zones will help you stop intruders in their tracks by monitoring windows or doors, while ignoring background motion like ceiling fans, so you are not bothered by false alerts.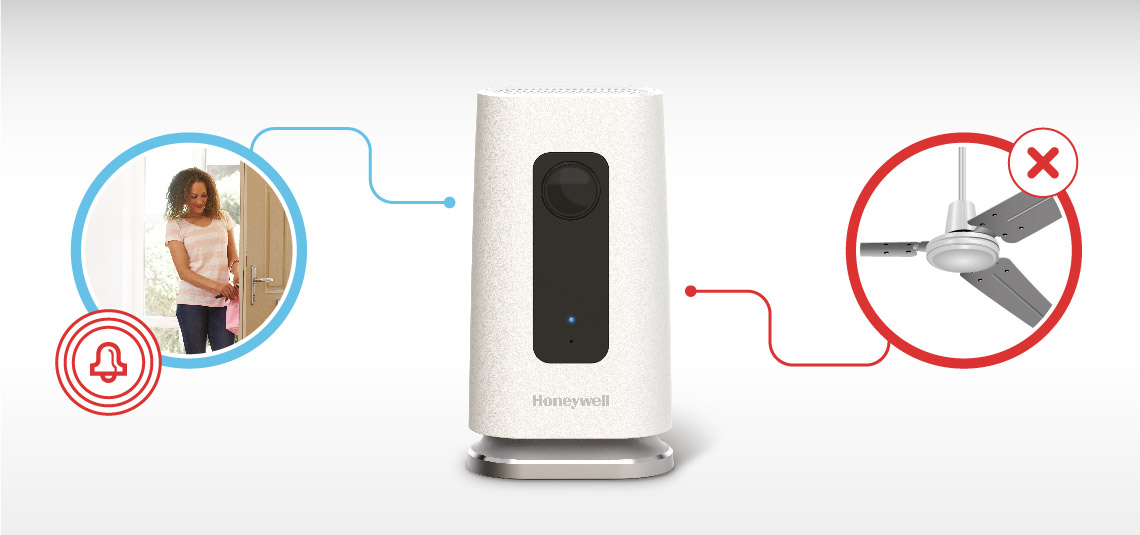 Cloud and SD Storage - For total security, enjoy free secure cloud storage to stream and download clips from the past 24 hours. The encrypted 8GB SD card acts as back-up if Wi-Fi is unavailable.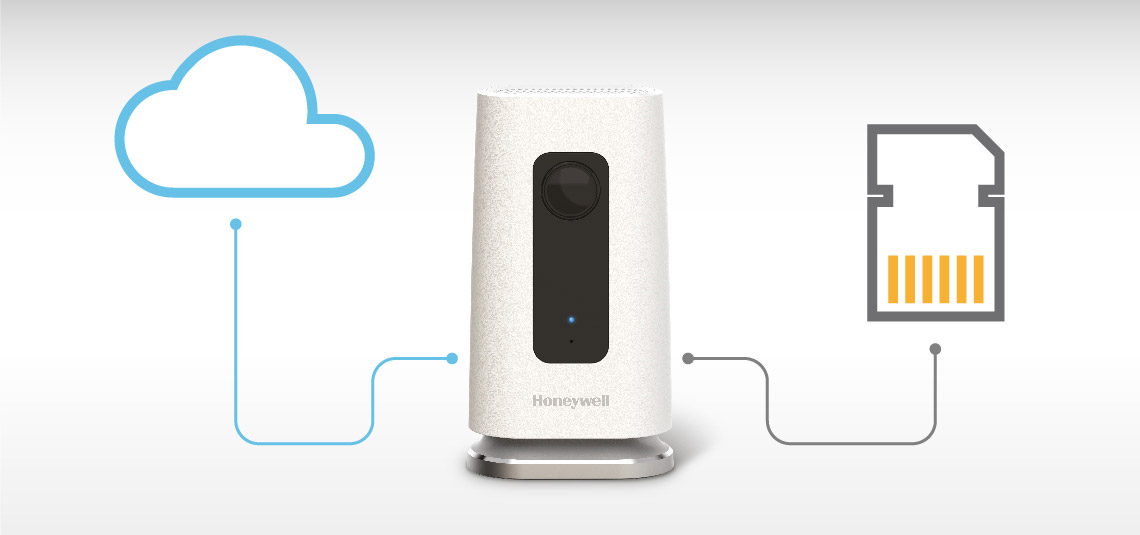 Night Vision - Night vision mode keeps an eye on things when the sun goes down, for reliability, quality, and peace of mind around the clock.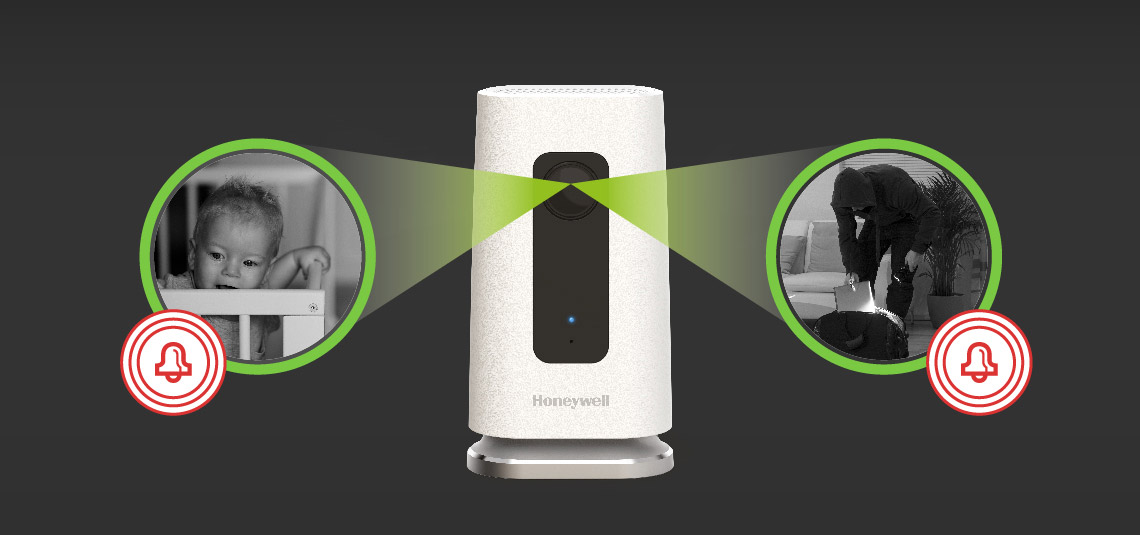 Two-Way Audio - Handy two-way audio means you can keep in touch instantly, wherever you are. So if you see Jack's eating the mail, you can tell him to stop – right there and then.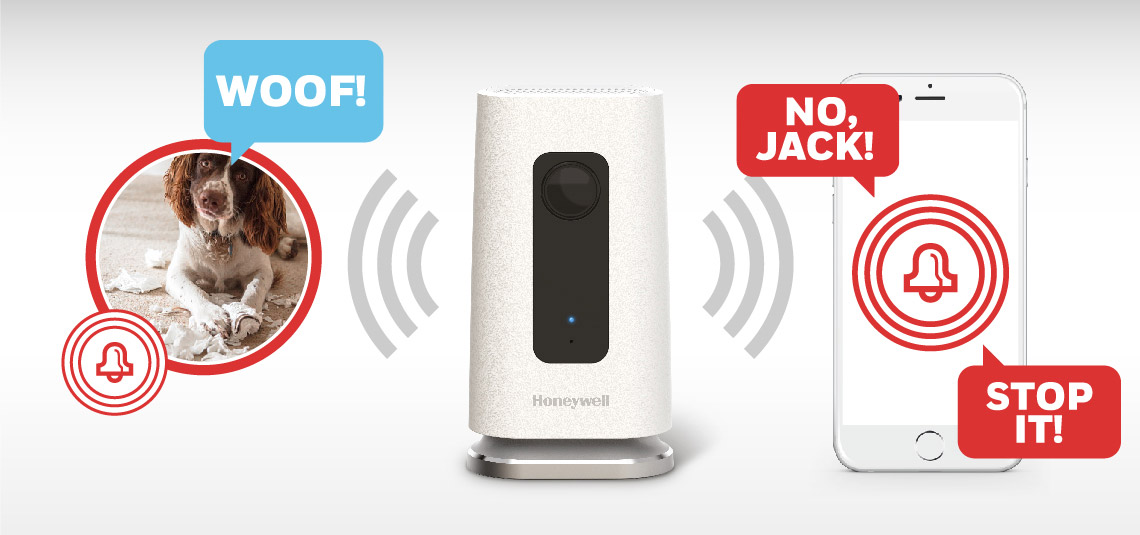 Interested in upgrading your current system by adding the Indoor HD Wi-Fi Security Camera? Give us a call or click here and fill out the form.